Heylo guys,
Welcome once again to this weeks Podcast we know you love it hehe!! Anyway, this week we have a guest with us as originally we were short on numbers but that soon changed but we love the company!!
This week we have Besty17 from the One Piece Wikia who is also a fan of Bleach so give him a big welcome from all of us!!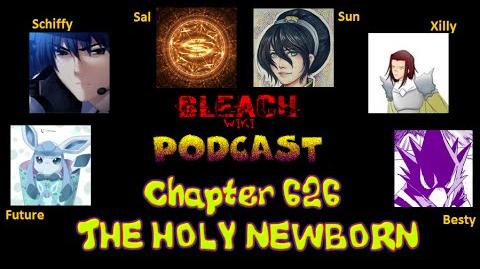 Sorry for the delay I wasn't ill this time I was just...smashed from volunteer work but I'm finally clean relaxing my back and legs, in case you were worried!! Yes you can hear my old woman aches and pains during the Podcast I apologise profusely!!
Anyway Please Sunscribe to our YoutTube Channel; Like our Facebook Page; and Follow us on Twitter if you haven't done any of those already.
Until next time, and this week we will have a short Answers episode sorry!!
-Sun
Ad blocker interference detected!
Wikia is a free-to-use site that makes money from advertising. We have a modified experience for viewers using ad blockers

Wikia is not accessible if you've made further modifications. Remove the custom ad blocker rule(s) and the page will load as expected.