Please consider helping to improve Bleach Wiki:
Can you help with one of the many tasks that need doing here? Some of the main ways you can help out are listed here. Thanks!
Hello Again Bleach Fans! It's that time of the week again, time to review a new english dubbed episode of Bleach. Before I begin, please send warm wished to Tite Kubo, who is celebrating his 34th birthday today. If you want to send messages to Kubo, please refer to this link for instructions.[1] With that said, on with the review!
This week was another exceptional episode. I thought everyone really brought their "A" game this week, especially Michael Lindsay. I could really feel Urahara's concern for Hiyori at the captain's meeting. One of my main worries of the episode was if Studiopolis would make the "hollow" voice scary enough. I am more than happy to say that the effect sounded amazing. I can honestly say the effect sounded better than the Japanese version, where it sounded like Kensei swallowed a carburetor. The voice had this strange animalistic quality to it, while at the same time you could hear some remnants of Kensei, and the same goes with Mashiro.
Sorry this review is so short, but my needs as a Bleach fan were met, and I really do not have anything else to say.
Final Rundown
Story 10/10
Art/Animation 10/10
Sound Effects 10/10
Script adaptation 10/10
Music 10/10
Acting 10/10
I give Bleach 210 a 10 out of 10. Remember to join me on Tuesday when I review Bleach episode 328, and join me next week when I review Bleach 211 dubbed.
Until next time I leave you with a clip from Bleach: Hell Chapter that I found from a Hong Kong anime convention or something. It's about a two minute clip, and the quality is pretty decent.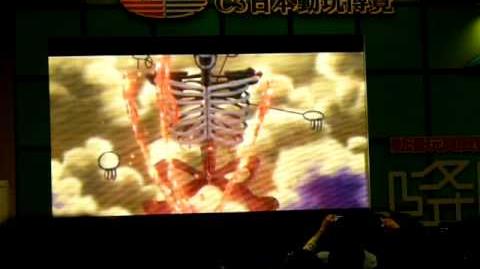 --Lemursrule (talk) 05:33, June 26, 2011 (UTC)
Ad blocker interference detected!
Wikia is a free-to-use site that makes money from advertising. We have a modified experience for viewers using ad blockers

Wikia is not accessible if you've made further modifications. Remove the custom ad blocker rule(s) and the page will load as expected.