Please consider helping to improve Bleach Wiki:
Can you help with one of the many tasks that need doing here? Some of the main ways you can help out are listed here. Thanks!
So I was surfing youtube when I found a video of the anime with Spanish subs. Now that I think of it, the Spanish anime is much different to the English Sub/Dub.
E.g.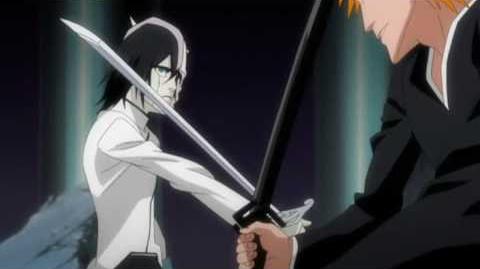 The fight scene of Ichigo and Ulquiorra is much different. Is there something I don't know?