Semai Sora is a song from Rock Musical Bleach.
Video - The Live Bankai Show Code: 003 Version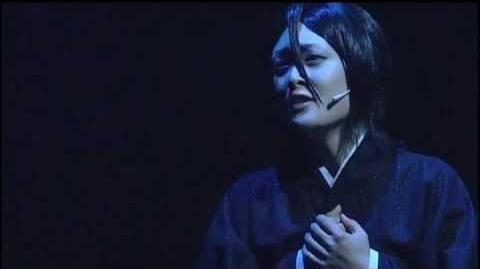 Japanese Romaji Lyrics
mi nareta hazu no sora wo
mado ga chiisaku fuchidoreba
hikari to kage no kyoukaisen wa ittai doko ni mitsukereba ii
mure kara hagureta kotori
omae wa doushite koko ni iru
asa no hikari mo todokanai
basho de sora no aosa mo wasureteshimau
kokoro ga zawatsuitara kioku wo tameseba ii
kono kurushimi no nukegara ni te wo atete
tsumetai kono yuka ni fukaku kodou wo shizumete
unmei wo kotogotoku dakiyoseyou

Variations
There are no variations for this song. The only singer is Rukia.
Appearances
This song was sung in The Dark of the Bleeding Moon, The All, and The Live Bankai Show Code: 003.