Ad blocker interference detected!
Wikia is a free-to-use site that makes money from advertising. We have a modified experience for viewers using ad blockers

Wikia is not accessible if you've made further modifications. Remove the custom ad blocker rule(s) and the page will load as expected.
Kaeritakunatta yo is Ikimono-Gakari's 9th single. The B-side track Nokori Kaze was used as the theme song for the video game Bleach: The 3rd Phantom.
Track List
1. Kaeritakunatta yo (帰りたくなったよ, I Wanted to Go Home)
2. Nokori Kaze (残り風, Remaining Wind)
3. Kaeritaku Natta yo: Instrumental
4. Nokori Kaze: Instrumental
Video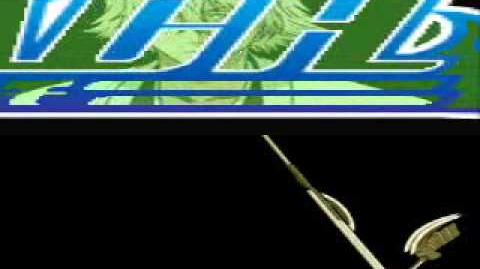 Nokori Kaze Lyrics
Japanese Romanji
"Mou nido to modorenai" to shiru
Namida de nijinda machi wo aruite hontou wa sukoshi dake
Miete ita asu wo ki ni shita
Ari fureru sono kotoba dakedo fui ni nanika wo shinjite mitai no
Itsuka mata meguriau no da to hisoka ni chikau
Ki ga tsukeba mou mienu omokage wo sagasu
Ichido nakushita hibi wa doko? doko?
Sakihokore inochi no hana rin to shite kono kokoro kogashite
Fukiyamanu wa nokori kaze ano hi wo oshimu you ni nagarete asu he to
Tesagari de tsukande wa kieru mainichi no hakanasa ni mo kizuite
Aimai na atashi wo kowashite shizuka ni me wo tojiru
Koukai ga sari yuku kibou de sore wo shitte mo asahi wo mitai no
Ima tsuyoku ikite yuku no da to tashika ni negau
Hito tokoro ni todomaru kowasa wo mitsukete fumidashita toki
Kimi wa doko? doko?
Meguri yuku wa kono kokoro koharubi no ibuki he to yorisoedo
Nagaruru namida kiezu ni hitohira no kaze wo matoi
Nagarete kimi he to
Fuwari ukabu kaze ima wa mienai kedo
Tashika ni mieta no hitoe no kazaato
Kimi ga nanika tsutaeta no? atashi ga ima tsutaeru no?
Hoshikatta kotae wa ima ima...
Jikan michite mieta kokoro ima yuku yo kawaranai atashi de
Hibikiau koe koto no ha hikari wo hanatsu you ni todoke kanata he
Sakihokore inochi no hana rin to shite kono kokoro kogashite
Fukiyamanu wa nokori kaze ano hi wo oshimu you ni nagarete asu he to