Dub voices
1,877pages on
this wiki
Forum page

Well, since a bunch of new characters are going to come out for the dub, I thought it'd be a good idea to start this thing up instead of crowding the Talk pages with it. This will probably be used off and on for a long time, considering all of the new roles for Bleach coming up. Arrancar109 06:13, 3 May 2009 (UTC)
Ulquiorra Cifer
Edit
Dood sounds more like Liam O' Brien. In any case, they've corrected the pronounciation error in Shattered Blade. Kaihedgie 05:28, 3 May 2009 (UTC)
I noticed that as well. To say I'm pissed is an understatement. But yeah, they fixed the pronunciation. I'm not sure who it is. For a moment, I thought it sounded a bit like David Rasner (a la Tosen), but I'm not positive. And the new voice isn't bad, but come on. Blum is pretty good. Arrancar109 05:34, 3 May 2009 (UTC)
I find the English dub sad. He sounds like a little boy, rather than the ultra powerful being that he is. Well, at least there's still Blum's dub around for that game. Which, unfortunately, makes this dub all the more lame. Anyone know why Blum didn't come back for the anime? Twocents 05:43, 3 May 2009 (UTC)
There are many possible reasons. One might be that it may have conflicted with some of his other dubbing work. Don't forget he's voicing Wolverine in Wolverine and the X-Men which some episodes are already in pre-production, so scheduling conflicts might be one of the reasons. Another possible reason is that studios thought that the voice sounded too much like Noba (hence the debate people are having everywhere) and had to remedy that. Ulquiorra sounds young in the original Japanese version as well, but still, I think Blum was a better choice. At this point, I'm just hoping David Vincent voices Grimmjow. Arrancar109 05:48, 3 May 2009 (UTC)
One of the reasons is that Steve Blum is a Union Actor and Bleach is a Non-Union Dub and if you notice in Shattered Blade no one is credited for Ulquiorra,but David Vincent is. Impling it was a union actor. Yeah, I always had the impression that Ulquiorra would have that young, melancholic voice before Blum dubbed him.--Lemursrule 17:00, 3 May 2009 (UTC)
Speakin' of Vincent, people kinda despise his voice from what I hear, but then again....Kaihedgie 05:52, 3 May 2009 (UTC)
Well, Vincent pulled off his voice well in the game (IMO). Granted, there are some other voice actors who can, but as I said about the Scott McNeil thing, their selection would be limited, since McNeil is a part of Ocean Studios (who are NOT dubbing Bleach). Either way though, I think Vincent can get the work. Besides, he was probably gunning for the role in the series. Not positive if he was, but he doesn't have as much roles as some of the other voice actors in Bleach Arrancar109 05:57, 3 May 2009 (UTC)
On this note, can someone tell me who plays Hiyori? I think she sounded a bit like Jeannie Elias, but I'm not positive about this either. Arrancar109 06:30, 3 May 2009 (UTC)
Does anyone think Ulquiorra should have have the English voice of Hakuoh from the Duel Masters English version? --Exboomer12 10:47, 23 August 2009 (UTC)
I like Ulquiorra,Hiyori,and Yammy's eng voices, although Yammy's could be deeper.
gohanRULEZ 07:58, 3 May 2009 (UTC)
Ulquiorra voice Tony Oliver
Edit
I happen to like the voice for several reasons. Ulquiorra is implied to be of Spanish(european spain not latin american) decent and and should sound young. Tony Oliver is from Spanish decent(born in Puerico looks spanish real name is Atonio Tony for short) and has the young sounding voice, PLUS HE SAYS KILL AWESOME! As much as I liked Steve Blum he kinda sounded too old and Ulquiorra in the manga physically looks at the most no older than 19. Ulquiorra is a young guy wondering about the currosities of being human, thus why he joined Aizen.--Lemursrule 17:38, 3 May 2009 (UTC)
Sign your comments. And I'm not saying that Tony Oliver sucks. Actually, I was hoping he'd get a better role after the end of the Bount Arc (which he did). It's just that I, like many others who have played Shattered Blade, pictured Blum reprising the role. Still, like I mentioned in one of the above paragraphs, Ulquiorra originally had a higher-pitched voice in the Japanese version, so the fact that he'd also have a young voice in the dub also makes sense. Arrancar109 16:59, 3 May 2009 (UTC)
Thanks I love Hiyori dubbed voice bitchy yet not to bitchy so that you can relate with her. Also with former filler characters getting better parts, I am glad that Troy Baker(Jin Kariya) is the narrator for the series now. He is a great voice actor it just sucks that he sometimes doesn't get the best developed characters. But I am glad he now has a long on going thing since code geass is ending soon --Lemursrule 17:39, 3 May 2009 (UTC)
Acutally, I think Kirk Thornton voices the narrator, but I don't care much about that (even though Bleach needed a narrator at some point). Any guesses who voices Hiyori? I don't think anyone here or on Wikipedia has made any guesses besides myself, and even I bet that I'm wrong. Also, despite what that edit says, I'm not sure it's Laura Bailey either. Arrancar109 17:45, 3 May 2009 (UTC) Sorry you are right it is kirk(though it kinda sounded like troy when I first listened, Troy would make an excelent Stark I think) There are sources saying that Hiyori is played by Laura Baily not sure though. I forget is Laura union or non-union. I am not 100% sure myself.It would be great if it was Bailey(maybe people will stop freakin complaining on every last thing with the dub, though I doubt that) Warner Bros is probably on viz's and studiopolis's backs saying make the dub good. Bleach is not a bad dub, probably one of the better dubs out there. I KNOW WHAT A BAD DUB IS! I LIVED THROUGH SAILOR MOON FOR GOD'S SAKE!--Lemursrule 21:14, 3 May 2009 (UTC)
Man, I couldn't tell at first, and I was skeptical to believe it (since Anime News Network was the source, and they do get baseless information from time to time), but Gina K. Bowes (or G.K. Bowes), the one who plays Senna plays Hiyori. I couldn't tell at first, but after listening to it again, I can definitely tell now. Arrancar109 04:11, 4 May 2009 (UTC)
Tony Oliver is one of the male voice actors capable of changing his pitch to that of a adolescent teenager or young man. he voiced Rick Hunter in Robotech, a character who was about 18-19 years old at the time the series started. If you've heard him speak at conventions or during interviews, his normal speaking voice does have a slightly higher pitch to it.Spacedone 07:53, 14 June 2009 (UTC)
ARE YOU READY?!?!?
Edit
ep 116 and 117 are gonna air on [adult swim] and we get to hear Grimmjow and all and his Fracción's voices i'm happy right now!--Kisukeiscool100396 05:27, 16 May 2009 (UTC)
Personally, I hope they stuck with David Vincent in the dub. He did a decent job for Grimmjow in Shattered Blade. I wouldn't be happy with very many replacements (nor would I be surprised), but if they did, then one of the few people who I would accept to voice Grimmjow is Crispin Freeman. Though, Freeman being in Bleach at all questionable, since I heard that Freeman only does Union-dubs, and Bleach is said to be non-Union. Arrancar109 05:37, 16 May 2009 (UTC)
i'm sorry but what's a union dub?--Kisukeiscool100396 05:52, 16 May 2009 (UTC)
Good question. I'm not sure about that myself, let alone which Anime are or are not Union dubs, but people have been throwing that around when people thought that Kariya was voiced by Freeman during his first appearance in the Bount Arc, since his appearance in that episode was rather brief. Either way though, we'll know tomorrow if Grimmjow retains his Shattered Blade voice actor or not. I'm actually anxious to see the other vizards' voice actors as well. I'd say the other Espada after Grimmjow, but that part might take awhile. Arrancar109 06:01, 16 May 2009 (UTC)
It is only in progress, but I can't tell yet. Anyone know who voices Grimmjow? Arrancar109 04:36, 17 May 2009 (UTC)
Nevermind, it does sound like Vincent. Arrancar109 04:52, 17 May 2009 (UTC)
here is what i think
Grimmjow Jaegerjaquez it was ok :|
Shawlong Kūfang really good :)
Yylfordt Granz i thought it was good :)
Edrad Liones i didn't like it :(
Di Roy Linker WTF it sounds bad like really bad it sounds like he has braces on his teeth --Kisukeiscool100396 00:17, 18 May 2009 (UTC)
Most of the Geneon dubs were probably non-union since most of the voice actors went by an alias or some spelling variation of their real name. It will be interesting to see who the voice actors for the 7 other Espada turn out to be; it is possible they could use some of the same voice actors doing the Soul Reaper officers. There are a few voice actors who do both a captain and a lieutenant albeit from different companies: Soifon = Momo, Toshirio = Shuhei, and Retsu = Nanao using a variation on the voice to make them distinctive from each other. Or they could use new voice actors or the voice actors for the minor Soul Reapers those that don't appear very often in the arcs.Spacedone 08:23, 14 June 2009 (UTC)
VIZARD DUBBED VOICES TONIGHT!
Edit
Can't wait for BLEACH tonight! We get to hear the rest of of the vizard's english dubbed voices. Also, does anyone have solid evidence(no wikipedia or anime news network) that kari wahlgren is in BLEACH.--Lemursrule 20:14, 6 June 2009 (UTC)
I actually wonder if I can get any of my predictions right this time. At any rate though, you do bring up a good point (I think it was brought up somewhere else) about Kari Wahlgren being in Bleach at all. I'm not 100% sure if she actually voices Mizuho Asano (actually, I think it sounds too different), and yeah, I wouldn't rely on Wikipedia or ANN either, since both have been proven to be wrong from time to time (especially ANN). Actually, I think Wikipedia got Kari's "Bleach credits" from this wiki. Arrancar109 23:07, 6 June 2009 (UTC)
yes, I metioned it last week, I finally found the time to put it in the forum. I am honestly thinking about emailing studiopolis and saying look can you give us a confirmed cast list. It is getting very confusing and I want to give the voice actors proper credit. I think Kensei will be voiced by Travis Willingham(mustang from full metal alchemist.) He has done some stuff for bleach before. He works generally in Texas (like vic) and since kensei is not seen on the anime on a regular basis, he is also non-union which means he can do bleach without breaking any rules.--Lemursrule 23:19, 6 June 2009 (UTC)
I'm actually familiar with Travis Willingham's role as Mustang (it'd be hard not to be). Yeah, I didn't consider him as Kensei, but it would be a good fit. I also thought Beau Billingslea would make a good voice for Love. For some reason, I pictured Love sounding something like Jet Black from Cowboy Bebop (who Beau also voices), and since he did Edrad, he might come back to do Love too, since it's obvious Edrad's not coming back. As for Kari Wahlgren, if she has indeed lent her voice to Bleach, I always pictured her voicing either Neliel or another female Arrancar (not Harribel though). But again, this really depends if she's in Bleach at all. Arrancar109 23:52, 6 June 2009 (UTC)

Yeah Kari would make a perfect nel. She has a cute voice and is very well down for her sexy voices in video games. I know Kari voices emma frost in wolverine and the x-men which is also produced as studiopolis where bleach is dubbed. For all we know bleach might have turned into a union dub due to the great ratings it has been getting lately( according to adult swim bumber that aired last night,bleach has been #1 last three weeks in a row, thats why they ordered more double episodes at least through september.)I think we will find out more about this in the coming months. Plus Steve blum would make an excelent spazel apporo granz if he uses the voice he did on gurren lagon, might be better than his ulquiorra voice. I thought they would have gotten ezra wentz (mao from code geass)to do it but he did ilfort instead.--Lemursrule 21:34, 21 June 2009 (UTC)
Well, the dub premiered. Seems like they cheaped out somewhat. Lisa sounds like she's played by Michelle Ruff, Mashiro sounds like Janice Kawaye, and Rose... was just awful. But I couldn't identify him, Hachi, or Love. Any thoughts? Arrancar109 05:21, 7 June 2009 (UTC)
Is Mashiro voiced by the same person who does Yuzu? I'm thinking Love was Richard Epcar, but probably not. Can't really place any of them. But, Lisa was definately not Ruff. MementoMoriBlack 05:42, 7 June 2009 (UTC)
I would hope not, because it sounded like Ruff to me, but yeah, I think they need to be a bit more diverse. As for Mashiro... yeah, I definitely heard the similarty between hers and Yuzu's voices, so I'm pretty sure. Probably a good thing too, since Janice only voiced one character in the show before this. I will say this much though: I actually expected Julie Ann Taylor to play Lisa, since she's played several roles of a serious female character in the past (I was actually surprised when I first found out she played Ririn). Arrancar109 05:47, 7 June 2009 (UTC)
I personally had no problems with any of the voices. I thought rose was fine. I think Janice does do Mashiro. She has one distinct voice. Before Bleach she did a show for nickelodeon called my life as a teenage robot where she played the main character jenny. Jenny and yuzu sound exactly the same. Of the new voices tonight, I thought Lisa, Mashiro, and Kensei's voices were the best. Johnny and G.K were funny as hell.--Lemursrule 07:31, 7 June 2009 (UTC)
I'm not saying there is something wrong with their voices (though Rose could have done one of his lines better), but I do think that they shouldn't cheap out on some voices, since Bleach has a lot of characters. Hence, I hope I'm wrong about Lisa's voice actress. Also, apparently, there's a chance that Hiyori isn't played by G.K. Bowes (see Hiyori's talk page). I... don't know whether to believe that or not, but if it is true that she does not play Hiyori, I still wonder who it was. Arrancar109 07:38, 7 June 2009 (UTC)
No I'm 100% Hiyori is G.K. Hiyori's voice sounds a lot like one of the voices G.K has on her demo on her site. Travis is playing love. I just put one and one together after I watched a rerun of FMA. Rose is Troy Baker(At least troy finally got a non-filler character or a character that doesn't do something until nearly the end of the series*cough* Snizel code geass r2*cough.)I love lisa dubbed voice. I thought it would be wendee lee again,(no offense I think she's an amazing voice actor.) But, I was plesently surprised. It was one of the biggest unexpected surprizes of the night.--Lemursrule 07:50, 7 June 2009 (UTC)
Well, admittingly, I'm not too familiar with Bowes' work outside Memories of Nobody, so I'm not the right one to judge. After watching the episode a second time, I am starting to think I was wrong about Lisa (wrong about her being voiced by Michelle Ruff), which I think is good. Not so sure about Rose, but then again, most of Baker's roles I've heard are his deep voiced roles, so I think it's possible. Like I said, I originally thought Lisa was going to be voiced by Julie Ann Taylor, since she's voiced several serious characters (Lisa's mostly serious), but I don't mind this voice. I'm still hoping she's not voiced by Michelle Ruff though. My point for this is that if there aren't enough voice actors, then some characters are going to sound too similar to each other. Arrancar109 08:01, 7 June 2009 (UTC)
I think lisa is voiced by Tara Platt but i have a feeling i'm wrong (she voiced Temari on Naruto BTW)--Kisukeiscool100396 13:05, 7 June 2009 (UTC)
It doesn't sound like Lisa is voiced by Michelle Ruff since her voice does have a distinctive pitch to it so its usually easy tell it's her regardless of the character. She did Yoko (Gurren Lagun), Rita (Tales of Vesperia), and Fujiko (Lupin III); all them having that that distinctive pitch in the voice even all the characters have different personalities. Its definitely Dave Mallow as Kensei since the voice is similar to Ansel Rombard (Yukikaze).Spacedone 08:02, 14 June 2009 (UTC)
Nakeem Greendina
Edit
Sorry for changing the subject, but getting back to Grimmjow's Fraccion, I know that the voices are: Shawlong (Michael McConnohie), Di Roy (Spike Spencer), Yyfort (Ezra Weisz), and Edrad (Beau Billingslea). But what about Nakeem's voice. He only speaks two lines, and it sounds like J.B. Blanc to me. Anyone have ideas?Orochidayu 16:11, 7 June 2009 (UTC)
Chad's EN VA changed?
Edit
I'm sure many of you have noticed that Chad's English voice changed at Episode 86 during the fight with Sawatari. What happened? Does Jamieson Price (Chad's EN VA) have a current health problem, beacuse he's had that voice since the middle of the Bount saga. I've also never heard about any changes to the voice either. Has anyone found out why yet? Orochidayu 16:24, 7 June 2009 (UTC)
God, I hate this rumor. It's always been Price. It sounded different because the Bount arc is well, retarded. It's got bad writing, and as a result, they managed to screw up a couple of characters. Notice in episode 86-87 how much Chad is, y'know, talking? Something he doesn't do all that much? The performance seems different because the character is basically OOC. Also, as of the current canon arc, I'm not hearing a difference in the slightest anymore. MementoMoriBlack 17:58, 7 June 2009 (UTC)
I agree with the first one. Since the begining of the Espada saga Chad's voice is very different. It sounds like the same guy but he has totally changed his manor of speaking. It is very distracting and annoying. But thta also goes along with my discussion on how Funimation is screwing up Bleach with horrible voice overs. Hollowmajinbuu1 13:10, September 28, 2009 (UTC)
Funimation isn't dubbing Bleach. Arrancar109 15:49, September 28, 2009 (UTC)
His VA has changed in episode 86 to Jamieson Price. First it was Marc Worden who voices Tony Starrk in The Invincible Iron Man. He used a more soft voice which fit Chad perfectly. When Jamieson Price took over it first sounded like he didn't have a clue how Chad should really sound Like but as time went on he nearly matched the old voice but sounds more deep. A-Stone (talk) 19:44, May 11, 2011 (UTC)A-Stone
I saw in a closed talk page that someone said that Jamieson Price is credited as Chad in Shattered Blades. This is wrong because neither Price or Chad is listed in the cast. Jamieson Price first appears in the credits of Episode 180.
Jade Cooper
(talk)
21:03, May 29, 2011 (UTC)Jade Cooper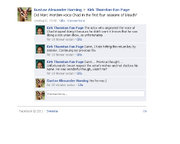 Proof that Chad had another voice actor before Jamieson Price. This actor voiced Chad from episode 2-85. Jade Cooper (talk) 10:49, July 1, 2011 (UTC)Jade Cooper[[File:Chad_2.PNG|left|thumb]]
Jamieson Price told me that he began voicing Chad around episode 80. Jade Cooper (talk) 17:49, July 20, 2011 (UTC)Jade Cooper
Laura Bailey vs. Janice Kawaye
Edit
Alright, for a few weeks now, there has been some confusion over who voices Mashiro Kuna. I used to be one of those who believed it was Janice Kawaye, but after watching episodes 126 and 127 in the dub version now, I'm convinced it's Laura. I used to not think so because I think people did prefer Laura over Janice and believed that it did influence their judgment. I remember a few weeks ago people thought she voiced Hiyori as well, which further fueled this belief. But yeah, now that I've watched episodes 126 and 127, I believe it's Laura, though I can still be wrong. While I don't think it's wrong anymore, I think it's a safe bet to say that it's her. At this point, the only things that can completely contradict this is either Viz Studios, or Laura herself. Arrancar109 06:24, 21 June 2009 (UTC)
I am pretty sure its laura, because even though laura does do stuff with funnimation,she is a non-union voice actor and last time I checked(although we might hear news of a change) bleach is a non-union dub. Laura has the same situation as vic, mainly work in texas,but occationally do work in LA for reoccuring characters like mashiro and ikkaku. I would try contacting studiopolis(which produces the dub) or contact laura, and if you do decide to contact studiopolis ask for a full cast list so that we can give the actors their proper credit.--Lemursrule 21:24, 21 June 2009 (UTC)
Who should voice the Espada
Edit
Here is a list of actors who would be on my fantasy cast list:
Starrk-Travis Willingham

Barrigan-Joe J. Thomas(voiced sawatari the old bount)

Harribel-kira vincent Davis(lucy in Elfin Lied)
Nnoitora-Quinton Flynn

Zomari Leroux-James Earl Jones(hey I can dream can't I)
Spazel Apporro Granz-Steve Blum
Aaroniero -Karen Strassmen & John DeMita(he voiced Shrieker near the begining of the anime)

Former Espada and Former fraccion

Nel-Kari Walhgren

Luppi-Yuri Lowenthal

Pesche-Jack DeSenna(if he can get is voice a tad deeper,since he did sokka, I think he has a great carrer as a voice actor ahead of him.)

Dondachakka-Jamison Price(I can't think of anyone else at the moment)

Tell me what you guys think. --Lemursrule 22:05, 21 June 2009 (UTC)

My opinions:
Starrk - Crispin Freeman (if Union Dub) or Travis Willingham
Barragan Luisenbarn - William Knight (he voices old dudes)
Tia Harribel - Susan Dalian or Mary Elizabeth McGlynn
Neliel Tu Oderschvank - Kari Wahlgren
Nnoitra Jiruga - Richard Cansino (assuming he hasn't retired) or Quinton Flynn
Szayel Aporro Granz - Any voice actor who can do a soft male voice
Aaroniero Arruruerie - Kim Strauss (Kaien)
I really don't have anyone in mind for Zommari or Aaroniero, but Szayel always had a soft voice, and any voice actor capable of doing that should probably get to voice him. If Union Dub, then Freeman would be included in this, since he voiced Van Argiano in Blood+, and Van Argiano does have a soft voice. I guess maybe Keith Silverstein could voice one of the Espada too. Arrancar109 22:17, 21 June 2009 (UTC)
I didn't think about freemen but good choice. Steve can do soft voices he did a character in gurren Lagon(I can't remember the name but he was the flamboyant/gay engineer, I think.) I was also wondering is kim in Bleach anymore, I heard that J.B Blank voices Sajin now, not sure if this is true or not.For aaroniero I was refering to the two heads. I like strassmen's voice she used for dalk and I would like to hear John again. Richard Cansino was actually in Bleach recently he played Daiji Hirasago (The Bull of Kusajishi). I noticed that they have been getting a lot of people from Lupin III latley. Let me know if you think of any other characters--Lemursrule 23:09, 21 June 2009 (UTC)
i think Luppi should be voiced by Vic Mignogna--Kisukeiscool100396 22:25, 21 June 2009 (UTC) Vic would work too!--Lemursrule 23:10, 21 June 2009 (UTC)

I think that just came from Anime News Network, which I've made no secret that I don't trust them in the least. Either way though, I think they'd try to get Kim back at least for his Kaien Shiba roles. Even if Kim didn't want to stay for "one-liners", the episodes remaining with Kaien Shiba's appearance (including Aaroniero) might be enough for him to reprise him. Also, I'm not sure about Luppi, but I thought Vic might potentially voice Ggio Vega, since he also voiced Edward Elric of FMA... and both characters are short. Arrancar109 23:18, 21 June 2009 (UTC)
Vic as Ggio would be perfect! any opinion on who should be casted as the fraccion or privion espada?did you read my post on bleach union/non-union under laura baily vs. Janice Kayawe?--Lemursrule 23:23, 21 June 2009 (UTC)
Yeah, I saw. Bleach becoming Union would be a dream come true though. At least then it'd open the door for some other voice actors, like Freeman and Blum, since they're only known to do Union. Anyway, as for other Fraccion/numeros, I haven't thought much of them, other than a few, since there are a lot of them. For the ones I've thought of so far I'd say this:
Ggio Vega - Vic Mignogna
Choe Neng Poww - Jamieson Price or Peter Spellos
Apache - Philece Sampler
Sun-Sun - Julie Ann Taylor or Laura Bailey (haven't thought much, but I'd say serious, yet also mocking voice with her)
That's it so far. I haven't thought much of the Numeros or the Privaron Espada, though maybe some voice actors who only barely touched Bleach (like Philece) may want to have a bit more of a solid role instead of mere background characters. Arrancar109 23:47, 21 June 2009 (UTC)
Greg Eagles as the voice of Zommari would be the greatest thing ever. (He was the voice of Grey Fox in MGS, Peter Stillman in MGS2, and Garcian in killer7).ShotandBotched 02:49, 23 June 2009 (UTC) I know who greg is, but I did not know he did dubs. I know him as the voice of grim, in the grim adventures of billy and mandy. He would make a great Zommari.--Lemursrule 03:50, 23 June 2009 (UTC)
Current Espada: 1st. Stark - Crispin Freeman would work well especially if he used his Justy Ueki Tylor voice which fits Stark's personality. 2nd. Barragan - William McKnight pretty much has the voice for old dudes voicing Aramaki in Ghost In The Shell. 3rd. Harribel - Mary McGlynn, she has yet to show up in Bleach after being in Naruto, GITS, Code Geass, etc. 5th. Nnoitora - I can't think of anyone else offhand. 7th. Zommari - I can't think of anyone else offhand. 8th. Szayel - Cam Clarke, if you want a soft male voice he can pull them off having played Max Sterling in Robotech. 9th. Aaroneiro - Definitely retain the voice actor for Kaien since he takes the appearance of him initially, but I can't think of anyone who would do the voices for the heads in the jar.
Privaron Espada: Dordonii - Someone capable of pulling off a Spanish since his name implies he is Spanish. Circci - Someone who pulls off a stuck up female since her manga personality implies as such. Ganbeten - Beau Billingslea using his Jet Black voice?
Former Espada: Nel - I'd definitely agree with Kari Wahlgren since she does tend to get cast as young/teenage girls such as Kyon's sister (Haruhi Suzumiya), Anemone (Eureka 7). She did the Vespa chick's voice in FLCL so she can definitely pull off the wacky side of the character as well.Spacedone 04:52, 23 June 2009 (UTC)
Starrk - Liam O'Brien Barragan - Steve Kramer (He did 3rd Hokage voice so can do old guys) Harribel - Mary McGlynn Nnoitra - Steve Blum's Orochimaru voice Zommari - Keith Silverstein (SC III's Zasalamel) Szayel - Doug Erholtz or Cam Clarke's Liquid Snake voice Aa - Frank Welker & Chris Latta (Megatron & Starscream) Well, I can always hope
TomServo101 08:06, 23 June 2009 (UTC)
New Voice actors?
Edit
Hey, did anybody else check out the credits to yesterday's Bleach episodes? It seems that they finally updated them. I'm wondering who does which role at this point... unless they're minor characters, but still, I think it's worth noting here:
Elle Deets
Erin Fitzgerald
Phineas Willow
Chris Kent
These are the only ones on there I didn't recognize. They also had Dave Mallow and Tara Platt, but we already know who they voice. Arrancar109 21:27, 19 July 2009 (UTC)
I actually posted something like this last week. I know two people though, but I am not sure which roles they play. Erin Fitzgerald is from canada and used to work for ocean group. Recently she moved to the LA area. You might know her better as the voice of nazz from ed, edd, and eddy and she voiced Kodachi Kuno in season 5 of Ranma ½. And Chris Kent voices Rufus from Street Fighter IV. The others I don't know but I hope this helps. Plus we get to see harribel, starrk, Nnoitra, and hear wonderweiss and luppi's english dub voices in 2 weeks. Episode 138 air August 1st at 12:30 am. --Lemursrule 02:00, 20 July 2009 (UTC)
Ah, Rufus, the fat guy from New York who moves quickly depsite his bulk. Maybe Chris Kent was the voice of the pastry chef in the filler episode since there isn't a credit for English VA and that was a pretty minor character which didn't sound like any of the usual suspects. The Arrancar arc didn't seem to have as many minor characters as usual since the focus was mainly on Ichigo and company in the real world although there was the cloning arrancar, brother and sister ghost, little girl with the dead dog, and the aforementioned pastry chef ghost.Spacedone 06:07, 26 August 2009 (UTC)
Who should voice the Espada
Edit
Here is what I would choose:
Starrk - Travis Williams (Love)
Barragan - Joe J. Thomas (Sawatari)
Tia - Melodee M.Spevack (Birdramon from Digimon Season 1)
Nnoitra - Richard Cansino (Daiji - Kusajishi's Bull)
Zommari - Peter Lurie (Jidanbo)
Szayel - Crispin Freeman (Itachi from Naruto)
Aaroniero - Kim Strauss (as Kaien), Doug Stone (True Form)Orochidayu 01:35, 21 July 2009 (UTC)
I also think that Luppi should be voiced by Henry Dittman (Kabuto from Naruto) and Nel I'm not sure about.Orochidayu 01:37, 21 July 2009 (UTC)
Bowes vs Lee
Edit
I'm somewhat glad to say that ANN has said that hiyori is voiced by Mela Lee, not Bowes (Senna from the first movie). Orochidayu 21:41, 24 July 2009 (UTC)
Ditto. I'm not sure if they're right that it's Mela Lee (I'm not familiar with her work), but yes, I have heard that Bowes herself has confirmed that she does NOT voice Hiyori. Arrancar109 22:22, 24 July 2009 (UTC)
Mela Lee played one of the characters from Fate/Stay Night: Rin and Rachel Alucard from BlazBlue. I don't know anything else she's been credited in other than those two so it may well be that she does more games than anime or cartoons.Spacedone 05:56, 26 August 2009 (UTC)
Upcoming roles
Edit
Well, it's almost time for the filler to end. I'm sure the first half-hour of Bleach on CN will be the final filler episode, and we'll finally get to see Luppi (I assume).
Also, as I suspected, it does seem that Keith Silverstein is playing Sojiro Kusaka in the second Bleach movie. I suspected when I watched the official dub trailer, and just recently, I check Silverstein's website, and it does list Kusaka as one of his roles. See for yourselves: http://www.keithsilverstein.com/resume.html.
Finally, I peeked into his facebook. It seems that he might be playing 9th Espada Aaroniero Arruruerie as well. I'm not sure if this is true or not, but at least we may have some clue as to who is voicing one of the 12 remaining Espada/ex-Espada (since Grimmjow, Ulquiorra, and Yammy have already been covered). Arrancar109 17:52, 30 July 2009 (UTC)
Great insider info. I wish we could find more of this. Thanks Keith for being on of the few voice actors that constantly updates their website. Now if only we can find out who's playing starrk, barragan, nnoitora, harribel,nel, etc. We will get a lot of new characters in august.--Lemursrule 16:30, 31 July 2009 (UTC)
Not to mention that once the Hueco Mundo Part 1 arc ends, airing 2 episode per night should end this season around mid-October. The New Captain arc will introduce a whole slew of new characters ripe for trying to figure out which voice actor is which character, which ought to finish by the end of this year assuming the 2 episode per night still continues. If the the Hueco Mundo Part 2 arc starts next year then it'll put the US about 2-3 seasons behind so those 2 episodes per night all through this year really helped to close the gap between the US and Japan. It'll be very interesting to see how the Karakura Raizer Team plays out if CN doesn't edit the episodes due to content; they did pull out an entire episode of Outlaw Star during it's run.Spacedone 05:39, 26 August 2009 (UTC)
Michael Sinterniklaas as LuppiEdit
what do you think of this? I think it should have been Vic Mignogna but Mike doesn't do a bad job as Luppi but i really wanna know who did Wonderweiss.--Kisukeiscool100396 05:09, 2 August 2009 (UTC)
It seems that there is some confusion as to whether Luppi's voice actor is Sam Riegel or Michael Sinterniklaas. I admit that I'm not sure, as I have only heard a couple of Riegel's works in the past, and not a whole lot of them. And since both statements came from ANN, I'm wondering if anyone actually familiar with at least one of the voice actors can verify this, since, like I said in the past, ANN isn't entirely reliable. Arrancar109 20:53, 9 August 2009 (UTC)
It is Michael, because Michael voiced Mikey Simon from the hit animated series kappa mikey and mikey and lupi sound almost exactly the same. --Lemursrule 01:27, 10 August 2009 (UTC)
I though it was Steve Blum at first, but since he no longer does non-union projects like Bleach, I'm thinking that maybe Wonderweiss is voiced by Thom Adcox (who voiced Ho in the Bount arc).Orochidayu 18:20, 2 August 2009 (UTC)
Wonderweiss sounded odd since all he did was make moaning sounds whenever something caught his attention. Then again, he probably is supposed to be the arrancar's equivalent of someone who having the mental state of someone who has been social interaction.Spacedone 09:14, 30 August 2009 (UTC)
Fraccion / Numeros voices
Edit
It's still very early for this, but who would you like to voice the remaining Fraccion and Numeros? Here's what I have in mind. (I know Grimmjow's Fraccion are already covered but still).
Starrk's Fraccion
Edit
Lilynette - Melissa Fahn
Barragan's Fraccion
Edit
Ggio - Vic Mignogna Findor - Dave Wittenberg Poww - Peter Spellos Avirama - Kirk Thornton Charlotte - Michael Sorich Nirgge - Peter Lurie
Harribel's Fraccion
Edit
Apache - Michelle Ruff Mila-Rose - Karen Strassman Sun-Sun - Danielle Judovits
Nnoitra's Fraccion
Edit
Tesla - Grant George
Grimmjow's Fraccion
Edit
Shawlong - Michael McConnohie Di Roy - Spike Spencer Edrad - Beau Billingslea Yylfordt - Ezra Weisz Nakeem - J.B. Blanc
Szayel's Fraccion
Edit
Lumina and Verona - Philece Sampler (both) Medazeppi - Richard Epcar
Iceringer - Troy Baker Demora - Michael Sorich Loly - Danielle Judovits Menoly - Stephanie Sheh Pesche - Peter Doyle Dondochakka - Michael McConohie
Those are my suggestions anyway. Orochidayu 16:26, 13 August 2009 (UTC)
Hueco Mundo roles
Edit
Well, we're finally to the Hueco Mundo arc in the dub, and now we'll finally get to see all of the Espada, as well as Nel, Pesche, and Dondochakka. Cirucci Thunderwitch has been confirmed to be voiced by Tricia Pierce on her own website: http://triciapierce.nowcasting.com. It's the same case for Pesche Guatiche, who is gonna be voice by Michael P. Greco: http://www.michaelpgreco.com/Animae.htm. I'm really anxious to see who voices Nel though, as while I'd like it to be her, it's likely not gonna be Kari Wahlgren, sadly (I've heard she does only do Union voice work). Still, anyone have any guesses for who voices Demora and Iceringer? Arrancar109 05:32, 23 August 2009 (UTC)
I have no clue, but it kinda irks me that they can have so many voiceover fails yet have the most minor Arrancar (Iceringer/Demora) have perfect voices... I actually spent part of today looking for who's going to do Nel and the others but couldn't find any. As for Kari Wahlgren it doesn't look like she's updated her site in about three months and it currently makes no mention of Bleach. I'm still hoping for Lani Minella (Ivy in Soulcalibur) to be Harribel. And hopefully something better than Luppi for Szayel, is it really that hard to find a flamboyant voice? Ancient Chaos 05:45, 23 August 2009 (UTC)
Like most roles, it likely depends on the voice actor, as some can pull it off well, while some might not be able to do it to save their lives. I can't think of many voice actors who can fill that kind of role, and the ones that do come to mind are either Union-only actors or belong to a specific studio that doesn't do Bleach. At any rate, I really do hope that the Espada do have suitable voices (Lani Manilla isn't a bad choice for Harribel either, IMO). I would be very irritated though if Harribel was portrayed by a voice that's NOT deep. Arrancar109 05:58, 23 August 2009 (UTC)
Well, it looks like we have a confirmation of Patrick Seitz as Iceringer (His official resume page links to ANN...). Still haven't had any luck with Demōra though. But then again, who would want to admit to being a giant halfwit frog failure... Ancient Chaos 08:48, 23 August 2009 (UTC)
Patrick Seitz's voice does have a distinct tone to it so you can tell its him regardless of the character i.e. Jan Valentine from Hellsing although it sounded like he gave Iceringer a slight British accent. Barragan should definitely sound like an old man because supposed to be one much like Yamamoto or Sawatari and Stark should have a lazy voice since he doesn't like to anything unless he really has to.Spacedone 05:52, 26 August 2009 (UTC)
I'm excited! This sunday we'll finally get to hear the rest of the Espada's voices in English (as well as Lugunaga, Nel, Pesche, and Dondochakka)! We already know who voices Ulquiorra, Grimmjow, and Yammy, so I hope the rest of them are good too. Here's what I hope for:
Starrk - Travis WILLINGHAM (Love)
Barragan - Joe J. Thomas (Sawatari)
Harribel - Laura Bailey (Mashiro)
Nnoitra - Richard Cansino (Daiji)
Zommari - Peter Lurie (Jidanbo)
Szayel - Crispin Freeman (Itachi from Naruto)
Aaroniero - Kim Strauss (as Kaien), Jamieson Price (deep-voiced head), Philece Sampler (high-voiced head)
Dondochakka - Michael McConnohie
Orochidayu 22:22, 28 August 2009 (UTC)
After hearing harribel it definately sounds like Laura Bailey from Full Metal Alchemist (as well as her earlier role in Bleach), however i can't find any proof on any sort of internet database, infact i cant find anything about Tia Harribel's voice actress for english dub on the internet. Anyone else having any luck? In anycase, Orochidayu is probably the most accurate just based on Harribel's voice alone. As far as Aaroniero's voice actor goes, it could just be one for the deep voiced head, and a computer generated voice for the high-voiced head.
Espada voices
Edit
Well, it finally happened. I wasn't listening too carefully, but I think Harribel is played by Laura Bailey and Barragan might be played by Steve Kramer. Like I said, I might be wrong though. Anyone have any thoughts on who plays who? Arrancar109 05:03, 30 August 2009 (UTC)
I want to say that Nnoitra is played by either Michael Sinterniklaas or Roger Craig Smith. I can't really say who the others are.--NnoitraJiruga901 05:45, 30 August 2009 (UTC)
Nel is Colleen O'Shaughnessy, I recognize her voice as jazz from danny phantom. It is laura bailey she sounds just like lust. Nnoitra is michael I recognize his voice from kappa mikey. I love how he got like the evil-joker like laugh, very impressed. Overall more great casting by wendee lee--Lemursrule 05:56, 30 August 2009 (UTC)
1.Stark, can't be sure since he only had one line.
2.Well, Barragan did sound like an old man though its hard to say who voiced him since several male voice actors do old men voices; had he sounded like a younger man then it would've sounded odd.
3.Harribel, can't be sure either since it had a muffled effect dut to the collar covering her mouth.
4.Ulquiorra, already know who voices him.
5.Nnoitora hard to place too since he said something really fast with a maniacal laugh but this does fit his battle carzy personality.
6.Grimmjow, already know who voices him.
7.Zommari, not sure who voiced him either but he does sound like he was given an accent similar to the blaxploitation flicks.
8.Syazel did sound slightly feminine but since he only spoke a couple of lines it was hard to tell who the male voice actor.
9.Aaroneiro, no clue who voiced him since the male voice sounded muffled due to him wearing the covering; only could tell the higher pitched voice was female but not who it was.
10.Yammy, already know who voices him.
I'd venture to say that as this season continues one, then it'll be easier to pick out the voice actors for each role since they'll have more lines to say especially during the Espada vs. captain battles. Spacedone 09:06, 30 August 2009 (UTC)
I'm pretty sure Zommari is Greg Eagles. He was the Darpa Chief and Peter Stillman in MGS and MGS 2. I can see how people think he sounds like Lurie, but if you listen close enough, it's Eagles. CaptainWee 09:53, 30 August 2009 (UTC)
Well, apparently, Anime News Network thinks that Keith Silverstein voices Starrk and Chris Kent voices Szayel Aporro Granz. Someone here changed those to that as well, but given my reluctance to trust ANN on new roles, as well as the faulty source (Episode 145 credits, which do NOT list every actor, nor do they change accordingly to episode on TV), I removed them. However, if anyone can confirm who voices who (Starrk, Zommari, Szayel, and non-Kaien Aaroniero), I'm willing to listen. Arrancar109 16:01, 30 August 2009 (UTC)
Oh yeah, and does anyone have a clue who voices Dondochakka? ANN also says he's by Michael Sorich, and I do find that believable, but I'm not familiar with Sorich's roles outside of Bleach. Arrancar109 16:08, 30 August 2009 (UTC)
Whoever voices him did a pretty good job with the mafioso accent, I laughed at that when he said "You know what I mean?"Spacedone 07:35, September 9, 2009 (UTC)
Does one half of Zetsu in Naruto (Brian Beacock does the other), and possibly does the Hiruko voice for Sasori too. He's done more but those are the only two I can come up with right now. TomServo101 16:17, 30 August 2009 (UTC)
Well, Szayel is definitely Benjamin Diskin. He did Venom on Spectacular Spiderman and Kai in Blood+ and the voice is a near carbon copy of Venom. I do think Silverstein is Starrk though. Doesn't sound like Willingham at all. CaptainWee 19:50, 30 August 2009 (UTC)
Szayel is played by Ben Diskin, Nnoitra is played by Michael Sinterniklaas, Barragan is played by Steve Kramer the guy who plays Kyoraku,and Harribel is played by Laura Bailey. Starrk is played by keith silverstein or david craig smith, and zommari is played by Greg Eagles .Also, Nel is played by Colleen O'Shauneesey--Moe1216 20:08, 30 August 2009 (UTC)
Does anyone know who voices Aaroniero yet? Orochidayu 14:47, September 1, 2009 (UTC)
Fraid not. The voices have been distorted to the point they are hard to recognize with only those few lines spoken. We may have to wait for his battle with Rukia to get a better chance of figuring it out.--Moe1216 15:13, September 1, 2009 (UTC)
Aaroneiro's voices were probably distorted to make it sound like they were underwater since the heads were immersed in some sort of liquid.Spacedone 07:35, September 9, 2009 (UTC)
Diskin released a statement on his facebook saying he is not on Bleach. I dunno, it sounds an AWFUL lot like him. Wikipedia says the VA is Hank Williams. Does anybody have any info on Williams or any idea who the voice might be now? CaptainWee 2:13, 1 September 2009 (UTC)
This week we'll hear Ashido Kano. Have any guesses who will voice him? I'm hoping that Dave Wittenberg (Kakashi from Naruto) will do his voice. Orochidayu 03:49, September 5, 2009 (UTC)
Wow, and here I thought I was the only one who thought this. I actually thought Dave Wittenberg would fit too, and I would like to think it would happen, but we won't know for another week. Unfortunately, CN doesn't seem like they're gonna show the Forest of Menos mini-arc this week, as they've been broadcasting promos for Memories of Nobody for September 5, which is tomorrow. Still, on the other hand, it would be a good amount of time to hear other people's views on this... assuming they're willing to say anything, of course. Arrancar109 04:01, September 5, 2009 (UTC)
According to tvguide.com, they'll be showing the movie only. I've never seen it before. Hope it's good. And I'm not really familiar with Naruto or the voice actors of the anime, so I have no opinion. Twocents 04:09, September 5, 2009 (UTC)
The first movie isn't considered canonical though if it were fit into the time line then it would be after the Soul Society arc but before the Bount (anime) or Arrancar (manga & anime) arcs. Anyone who didn't watch the show probably wouldn't know whats going since the all characters up to this point show up at some point or other in the movie. Naruto is also distributed by Viz; many of the VAs are in both shows although CN pulled Naruto out of it's lineup as of last year. Figure the Forest of the Menos won't show up until the week of the 12th although it wouldn't be surprising if the second Bleach movie ends up in the time slot somewhere down the line.Spacedone 07:35, September 9, 2009 (UTC)
I was satisfied with Memories of Nobody when I got it on DVD. The dialogue wasn't changed much (only noticeable change I noticed was Mirokumaru's release command), and I was satisfied with Senna's voice. I actually wonder why she's not involved with more voice work in Anime and Video Games. We can't really officially put a timeline placement on it, but yeah, I'd say it takes place after the Bount arc. I don't expect DiamondDust Rebellion to make it on CN for a few months though, since it was only released on DVD recently. Arrancar109 22:05, September 19, 2009 (UTC)
I was thinking of airing of the second movie on TV since last year CN aired the three Naruto movies one week after the other with 2 and 3 not too far off from their release dates.Spacedone 06:16, October 11, 2009 (UTC)
Ah. That makes sense then. I didn't know they did that a year ago. Arrancar109 06:23, October 11, 2009 (UTC)
Ashido Kano
Edit
Well, I think it's a toss-up between Travis Willingham and Patrick Seitz. Any thoughts? Arrancar109 05:13, September 13, 2009 (UTC)
It does sound a lot like Patrick Seitz using a much more muted tone given what the character has gone through for many years: losing friends and fighting gillian and adjuchas class menos. Then again we could be surprised, it could be someone completely different.Spacedone 05:48, September 14, 2009 (UTC)
Loly & Menoly
Edit
Tonight we'll see the conclusion of the Menos Forest arc as well as Loly and Menoly's english voices. Have any ideas on who will voice them? Orochidayu 21:46, September 19, 2009 (UTC)
I never thought too much on the subject of those two. Probably because I don't remember their Japanese voices right off the bat. Either way, I'm looking forward to it, just as long as they don't sound too similar to some other characters. As for Ashido, I am a bit disappointed that he has a deep voice in the dub, but overall, I don't think the voice is a bad one. It's actually pretty good; just the complete opposite of what I expected. I'm actually anticipating the coming of the Privaron Espada and Aaroniero Arruruerie right now. I mean, Tricia Pierce was confirmed to voice Cirucci on her own website, but I'm not familiar with her, so I'm hoping they all turn out well. And I'm seriously hoping Kim Strauss reprises his Kaien role. Arrancar109 22:05, September 19, 2009 (UTC)
Well, since it happened, anyone want to take a guess as to who voices Menoly and Loly? Arrancar109 16:57, September 20, 2009 (UTC)
Are the ones listed on their pages correct? I wasn't able to recognize the voices anyway. I'm really terrible at guessing, unless the voice actor has a really distinct voice, like Vic Mignogna. Twocents 17:16, September 20, 2009 (UTC)
I think those are just guesses. But I kinda thought Loly sounded like Danielle Judovits for a second there, but I'd have to rewatch the scene again. Arrancar109 17:23, September 20, 2009 (UTC)
Menoly's played by Wendee Lee (using the Tatsuki voice), just that she sounds younger, apparently; can't say for sure, though, since she only had about 4 lines in last night's episode. Loly sounds more like Tenten (Naruto, Danielle Judovits) or Ino/Alicia (Colleen/Nell) than Senna (Gina Bowes), if you ask me. Doesn't matter to me, though, since they're dubbed voices, especially Loly's, were spot-on perfect, same with Lilynette. Krone8
Privaron Espada
Edit
Well, tomorrow we'll finally get to see the Privaron Espada. I'm still not sure who would be suitable for Dordonii, but I wanna see, as well as Gantenbainne. And as I suspected earlier, Keith Silverstein is voicing Aaroniero. Whether it's his heads or Kaien Shiba is unknown, but I suspect Kaien Shiba if it turns out that Kim Strauss did indeed change his voice acting standards (or just stopped entirely). Heck, I'm already suspecting he gave up Komamura too, even though I initially doubted it. Arrancar109 00:25, September 26, 2009 (UTC)
Dordonii's dub voice was great they got a nice spanish accent in there like the japanese version.--Lemursrule 05:48, September 27, 2009 (UTC)
Yeah, I was really pleased with Dordonii's voice over. It really fit his character, in my opinion. Twocents 06:01, September 27, 2009 (UTC)
I actually started laughing at Dordonii's voice because the voice actor obviously had a field day with it considering the character's personality. When Ichigo mistook Dordonii's name for Don Panini (the sandwich), it was priceless.Spacedone 08:20, October 8, 2009 (UTC)
New voice actor for Kaien insider information
Edit
I heard from someone on the inside who works at studiopolis that David Mallow(Kensei) is taking over the role of Kaien Shiba from Kim Strauss. I think what happened with Kim is he became a union-voice actor in bleach last time I checked though over the last two or three months this may have changed, bleach is a non-union dub. Personally, I think David is a much better fit than Kim. It should sound more like the japanese version, Kim was too rough and kaien sounded like he was from Texas.--Lemursrule 05:56, September 27, 2009 (UTC)
Do you have a source that others can reference for this? Such as a link to a typically accurate Web site, etc.? Otherwise, I don't think it should be added to his page until we get solid confirmation from something other than "someone." Twocents 06:03, September 27, 2009 (UTC)
I pretty sure and it kinda makes sense since komamura sounded different at episode 99 because I think J.B. Blank is voicing him now plus he sounded slightly different in third phantom same with kaien. This is pretty accurate, plus David constantly updates his profile at IMDB and he is listed as kensei, we will know for sure in a few weeks. But my source is pretty accurate.--Lemursrule 06:12, September 27, 2009 (UTC)
Either way, I've had this feeling about Kim for awhile, so yes, listing him as an Episode 49 only is pretty much the only way to go. Like Twocents said though, until it's sourced completely or until it comes up, maybe we should hold off Kim's successor for the time being. I mean, I won't doubt the source, but people say things all the time. Just like how people said Grimmjow would be voiced by Scott McNeil. Arrancar109 06:14, September 27, 2009 (UTC)
I concur. It's nice that you trust your source, but since you can't reference the source specifically for verification, and David Mallow's imdb profile only lists Kensei still, I think it'd be best to err on the side of caution and leave it off until we hear him. Twocents 06:17, September 27, 2009 (UTC)
Dub Voices
Edit
I think Funimation has done an absolute horrible job of dubbing this series which is shaping up to be even better than Dare I Say it!? Dragonball Z. It makes me puke watching the english episodes and hearing everyone phonetically say UULLLKEYYYORRRA! Not to mention some of the voice work pales in comparison to the other great voice over guys who are doing Ichigo, Zaraki, and Byakuya. My prime example is Yammy talking like a pirate. Wake up Funimation!!!!Hollowmajinbuu1 12:47, September 28, 2009 (UTC) Hollowmajinbuu1 12:47, September 28, 2009 (UTC)
Funimation doesn't own Bleach Viz does! if anyone told you funimation owns bleach they were lying to you.
oh come on. paul did a good work on yammy's voice and he also did Xemnas from Kingdom hearts and you say he sounds like a Pirate. well here is to you. you're just a big baby who hates the voice, I like it --Eliskuya2 04:38, September 30, 2009 (UTC)
Tonight, we'll hear Rudobon, Cirucci, Aaroniero, and Gantenbainne. What do you think? Orochidayu 20:08, October 3, 2009 (UTC)
I'm excited to hear Cirucci's voice in particular. I just hope it doesn't sound really "witchy." I have a bad image that she'll sound like the Wicked Witch of the West from The Wizard of Oz. Twocents 20:12, October 3, 2009 (UTC)
It wouldn't make much sense for her to sound like a witch although it is part of her name, she looks more like a gothic lolita than a witch. Whoever Tricia Pierce is gave her a slightly snobbish voice considering the character's personality and kept calling Uryu a "weirdo" despite the the fact here style of dress is pretty weird itself.Spacedone 08:20, October 8, 2009 (UTC)
Like I said, I'm not familiar with Tricia Pierce, so I have no idea what she's gonna sound like. I still wonder how many "big guy" voices there'll be, as while Gantenbainne isn't as big like, say Yammy or Sajin, he's still around the same size as Chad... maybe a little bit bigger. I just hope J.B. Blanc isn't the voice for him. I mean, he's already voiced SO many characters in the series by far, and whenever a voice actor voices too many characters, I get worried that it'll sound too much like another one of the characters already there. Jamieson Price... maybe. But he'd do a lot of talking to himself, since he also voices Chad. Arrancar109 20:35, October 3, 2009 (UTC)
Tricia Pierce? I've never heard of her either, but its possible she may have been credited under other names like a lot of voice actors were in prior years. The Fake Karakura Town arc coming up will be another big guy in the form of Cho Neng Pow. Of course, it could be just me, but it does seem like there are a lot of big guys and a couple of gals amongst the arrancar.Spacedone 08:20, October 8, 2009 (UTC)
Keith Silverstein said on his website he is voicing Aaroniero.--Lemursrule 04:19, October 4, 2009 (UTC)
Yeah, we put that up there already, but we stated that we didn't if he meant the Kaien part or the heads part. Arrancar109 04:28, October 4, 2009 (UTC)
No he is playing both heads and I mentioned earlier that dave mallow was taking over for kaien and my source was correct just watched episode and it was definitely dave mallow, In my opinion he does a much better job than kim strauss.--Lemursrule 05:16, October 4, 2009 (UTC)
I believe you. At any rate though, I'm wondering who plays Gantenbainne. His lines were too short, but maybe someone can identify his voice actor. Overall, Tricia Pierce didn't seem like a bad choice for Cirucci IMO. Arrancar109 05:26, October 4, 2009 (UTC)
I don't know about Gantenbainne, but his voice actor is good. I love Trica she fits Cirucci's personality perfectly.--Lemursrule 05:28, October 4, 2009 (UTC)
I didn't get to hear Gantenbainne's voice myself although I didn't watch the episode in it's entirety either. It should be easier to identify once the fighting focuses on Chad when he gets his new armored arm though.Spacedone 08:20, October 8, 2009 (UTC)
I liked Cirucci. I thought Rudobon sounded a little too human, for lack of a better word. I don't know. I just figured that a skeletal figure wouldn't sound quite so alive - like I expected a raspier or deeper voice. And I'm indifferent to Aaroniero's and Gantenbainne's VAs. Twocents 06:10, October 4, 2009 (UTC)
It looks that Michael Lindsey (who we all know as Kisuke) voices Rudobon. I really wanted Michael McConnohie to voice him, using the same voice for Shawlong :(Orochidayu 06:54, October 4, 2009 (UTC)
Aaroniero's deep voice was good; the Fake Kaien and chipmunk voices, not so much. Dordonii's voice was even better than his Japanese one. Rudobon's caught me off-guard, in a bad way, since I expected him to sound deeper and older, but they got the cockiness down, considering how he is after he released Arbol, but he did sound a bit deeper when he confronted Cirucci, so there's room for improvement. Gantenbainne's is perfect, 'nuff said. Cirucci's voice is on the same level as Shinji's and Hiyori's; despite a few occasional meh parts here and there, it's good overall, great even, considering how she was during tonight's episode. Krone8
I prefer Kim Strauss as the Kaien Shiba voice, but that's just me. Dave Mallow was decent, but I would have liked it if Kim reprised the role. But he's either retired or changed his voicing standards. I'm not really too sure on that. When Gantebainne's fight comes up, we'll see how well his voice actor truly does. Arrancar109 22:05, October 10, 2009 (UTC)
Its quite possible Kim Strauss retired or moved onto other things. Some of the voice actors in the 90's who did work mostly on Central Park Media, Right Stuf, Pioneer, or Manga licenses are no longer around. Mimi Woods was the original English VO for Motoko Kunsanagi in the first movie and game as well doing a few other roles in series such as El-Hazard, but no longer seems to be active.Spacedone 06:13, October 11, 2009 (UTC)
Well, I suspect Kim retired because of his IMDb page, which lists his last known role for 2008. I also didn't find any indication of his current activity on his official website either, which gets me to further suspect that he's retired. I admit that I didn't look too much into his site, but still, I don't think anyone's heard much of his recent activity. Arrancar109 06:21, October 11, 2009 (UTC)
Two things to report. I found out a few weeks ago that Loly is voiced by Gina Bowes (Senna from Movie 1), not Danielle Judovits (Tenten from Naruto). Apparently, Judovits only does Union projects. Also, Keith only voices Aaroniero's deep-voiced mask. The light-pitched head is Wendee Lee (Tatsuki, Yoruichi, Ururu, etc). Orochidayu 16:49, October 11, 2009 (UTC)
I find it hard to believe that G.K. Bowes voices Loly, but then again, I wasn't sure from the start on which voice actress plays Loly. I only said it sounded like Judovits here, and only here, as I was not too sure since:
1: I only saw Judovits as Shadowcat on Wolverine and the X-Men
2: I wasn't too sure if Judovits did Union-dub or not, since she has rarely appeared in Anime at all (Naruto is the only one I can think of right off the bat, and I don't watch that).
Although, regardless of whether it's Judovits or not, I'd like to see clarification somewhere to truly determine if she's Union-dub or not. If just one dude from some other site said it and nobody else, then that's hard to believe. Arrancar109 17:55, October 11, 2009 (UTC)
I think it is G.K, because loly sounds a lot like her normal speaking voice/barbie voice(on her website she is credited with voicing barbie in the barbie movies). Plus if you look on disc 2 of memories of nobody english dub there is an interview with g.k., along with johnny yong bosch, troy baker, terrence stone,Michelle Ruff, Wally Wingert along with many others from the cast.--Lemursrule 19:30, October 11, 2009 (UTC)
Well, like I said, I'm not too sure, but I'll take your word for it, as I was completely unsure from the beginning that Judovits voiced Loly (which seems to be apparently false). If it's stated otherwise by Viz or something else official, that's the only time I'll actually change it. Arrancar109 20:04, October 11, 2009 (UTC)
Well, I was generally satisfied with the Privaron Espada's voices. They were all done pretty well, in my opinion, and I wouldn't have changed anything about them. Also, it seems that the dub went ahead and corrected the Spanish error in Chad's arm names. I actually considered that a possibility. Maybe Viz has a fluent Spanish speaker, or they wanted to make sure the Spanish was correct or something. Arrancar109 05:47, October 18, 2009 (UTC) A lot of people at viz are of latino and european spanish decent. A lot of them work on bleach and naruto.--Lemursrule 20:05, October 18, 2009 (UTC)
Aaroneiro Arruruerie
Edit
Are we sure Keith Silverstein plays both heads of Aaroneiro? Neither of them sound anything like him. The top one sounds kinda like Patrick Seitz. Wendee Lee is the only other character who I can think of who sounds like the bottom head. If u listen to the Bount Yoshi, her Doll Nieder(The Fan) sounds quite similar to Aaroneiro' bottom head. Minato88 20:40, October 11, 2009 (UTC)
Keith's website credits him as Aaroniero, and Dave Mallow does play the Kaien role now (both the original and Aaroniero's imitation), so that only leaves the low-pitched voice as Keith. Arrancar109 20:45, October 11, 2009 (UTC)
Who do you think does his voice? I think it's Tony Oliver--Kisukeiscool100396 22:58, October 25, 2009 (UTC)
i don't know who the voice actor is,and he sounds like another character but i can't remember who.Soul reaper magnum 00:24, October 26, 2009 (UTC)
To me, it either sounds like either Tony Oliver or Keith Silverstein. Arrancar109 00:33, October 26, 2009 (UTC)
I think it might be Steve Staley, (Toshiro's and Hisagi's VA) but I'll have to watch the episode again to make sure. Strategist9 03:15, October 26, 2009 (UTC)
His voice is kind of weird to me. It sounds too much like Ulquiorra and Nnoitra (at times), in my opinion. So I'd guess it's either Tony Oliver or Michael Sinterniklaas. But I suppose it's not uncommon for a VA for a major character to voice a minor character (or three) as well. Twocents 03:23, October 26, 2009 (UTC)
Well, we got to hear Lilynette and Apache this time tonight. Any idea who voices them? Arrancar109 04:43, November 1, 2009 (UTC)
I have no clue who did Apache. But I think Stephanie Sheh did Lilynette or at least thats what I think. Minato88 07:44, November 1, 2009 (UTC)
I think Apache is Ranginku's va Megan Hollingshead. If that's true, both english and japanese will have two characters voiced my same va in same fight scene(Apache's Seiyū is Kumi Sakuma who also voices Momo).--Lemursrule 15:54, November 1, 2009 (UTC)
Lilynette Gingerback
Edit
I think its Kate Higgins. There's this one moment when she talks about Aaroniero's death that sounds exactly like her. But its a little hard to identify her with the super hyper tone she uses. —This unsigned comment is by CaptainWeef (talk • contribs) 12:25, 2009 November 1. Please sign your posts with ~~~~!
Well, we're almost to Grimmjow and Ichigo's 3rd fight in the dub, and I, for one, can't wait to see it. It'll be the debut of Mila-Rose and Sun-Sun as well. But I'm more interested in the Amagai arc, which comes up after those episodes are finished. I've thought for a long time as to who would be a suitable voice for Amagai. I think probably the only option out there is Peter Lurie, assuming he would use the same voice as he did for Maverick on Wolverine and the X-Men. I've had other choices, but they'd be union dub actors, so Lurie's the only one I'm hoping for. Travis Willingham would be another option to me if he didn't already voice Iceringer and Ashido with his trademark low-voice. Of course, I'll even admit that no dub voice (of ANY company) I can imagine can compare to Ken'yū Horiuchi's portrayal of him. Arrancar109 07:04, November 8, 2009 (UTC)
I think Dave Wittenberg should be Shusuke & Sam Riegel Makoto. Overall these are the two I care about the most, or at least I feel they should have the best Voices. Unfortunately, I am depressed that the new arc is about to start. At two episodes a week its going to take more then three months for the Arc to end. Arrancar109 & the others What do u think about Wittenberg & Riegel being Shusuke & Makoto? Minato88 18:11, November 8, 2009 (UTC)
Sorry to say that we will not see the Amagai Arc until sometime in 2010, according to Adult Swims schedule: http://www.adultswim.com/schedule/onair.html.NnoitraJiruga901 18:31, November 14, 2009 (UTC)
It's probably better that way. I was actually a bit concerned that the dub anime would get too close to the point of where the Japanese are, since CN's been showing it twice a night, once a week. Arrancar109 18:56, November 14, 2009 (UTC)
Alright, it seems that Apache IS voiced by Megan Hollingshead. It also seems Karen Strassman voices Sun-Sun, and I'm not too sure, but I think it is Laura Bailey who's voicing Mila-Rose. Arrancar109 06:10, November 15, 2009 (UTC)
Mila-Rose is voiced by Michelle Ruff, who also does the voice of Rukia in the series. Animorph25 15:39, November 15, 2009 (UTC)
Are you sure? It doesn't sound like Ruff at all to me. I'm going to out on a limb and say Mila-Rose is Susan Dalian. She voiced Haku in Naruto and they sound pretty similar. CaptainWeef 08:02, November 21, 2009 (UTC)

@Minato88 about Amagai: I think if Dave Wittenberg can do a low enough voice, he could potentially voice Amagai; otherwise, we'll see. If it weren't for Sam Riegel already voicing Ichinose, I'd be fully for him voicing Kibune. If he is able to vary his voice from sounding like Ichinose enough, then I think it'd work. Arrancar109 04:04, December 6, 2009 (UTC)
Dondochakka
Edit
Alright I was on wikipedia and it said Dondochakka is voiced by Roger Rose. I'm not sure if wikipedia is right or not but what do you guys think?--Kisukeiscool100396 21:31, December 4, 2009 (UTC)
I'd say that's right. I checked Roger Rose's website and listened to a voice demo by him. While it may not have been Dondochakka himself, I did hear Dondochakka's exact voice there. I say the change is accurate... unless he states that he doesn't (similarly to how Benjamin Diskin states that he does not voice Szayel). Arrancar109 04:04, December 6, 2009 (UTC)
Amagai arc
Edit
We know that the Amagai arc will begin sometime soon (I think it was April?). Anyone have any verifiable news as to who might be voicing some of the newer roles in it yet? Arrancar109 (Talk) 22:58, February 13, 2010 (UTC)
This is just a prediction, but I think that these would fit:
Hanza - John DeMita
Ryu - Terrence Stone
Jinnai - Kirk Thornton
Genga - Paul St. Peter
Amagai - Travis Willingham
Makoto - Michael Reisz
Kumoi - Steven Kramer
Rurichiyo - Carrie Savage
Kenryu - Sam Riegal
Enryu - Steven Kramer (High-pitch)
Shu - Mona Marshall
Orochidayu 12:54, April 26, 2010 (UTC)
News from Anime News Network states that new English Bleach episodes will premire on August 28th. Orochidayu 20:24, July 4, 2010 (UTC)
Well I just watched the premiere! I personaly thought Makoto's voice was a little too deep, but the others were perfect. Also, Grant seems to have improved on his acting as Izuru. Anyway, here's who I've confirmed so far.
Amagai - Travis Williams
Makoto - Christopher Smith
Inose - Dave Mallow
Aida - Patrick Seitz
Genga - J.B. Blanc (from the promo)
Hanza - Keith Silverstein or Tony Oliver (from the promo)
Also, the credits mentioned Joey Lotsko (Kawaji from Rurouni Kenshin) in there. I think he would be good as Kumoi or Jinnai. I can't wait for mext week. I'm hoping for Carrie Savage for Rurichiyo (Miu from Kenichi) Sam Riegal for Kenryu and Michael Sorich for Enryu (I know he doesn't have much lines, but still)Orochidayu (talk) 07:29, August 29, 2010 (UTC)
Danielle Judovits (Tenten in Naruto) is Rurichiyo. She made the character sound a little too mature, but it will probably get better as time passes on. Also, Craig Smith (Nova and Shinji) is Kenryu (we won't hear Enryu until the end of the arc during the battle with Amagai). I was really hoping for Sam Riegal to voice him, but oh well. By the way, it's been two weeks since new episodes began airing, and me aside, no one else has been contributing to this article since several months ago. This forum might get delete if I'm the only one left so start contributing again. Orochidayu (talk) 16:56, September 5, 2010 (UTC)
Sorry, Brianne Broozy(aka Brianne Siddal) is Rurichiyo. Don't trust ANN as a good source of information. Brianne's name was mentioned at the top of the itunes credits for 168 and she sounds like Brianne too! --Lemursrule (talk) 17:07, September 5, 2010 (UTC)
Sorry. I haven't heard Siddall's voice work enough to reconize it right away. And thank whoever confirmed Joey Lotsko as Amagai's voice. It sounded so similar to Travis at a few moments so I couldn't tell.Orochidayu (talk) 06:41, September 6, 2010 (UTC)
I've noticed that this page has not been updated by any other users than myself since the end of the last summer season. My guess is that you're all waiting for the Dub to go back to the Hueco Mundo arc. So I guess I'll see you all then. In the meantime, I'll give you a complete list of the new voices we've heard since the arc began:
Makoto - Christopher Smith
I don't know who voices Enryu in last week's episode, and we weren't given a very clear image of who voices Shinetsu (Amagai's dad). If someone could look up Enryu, I'd appreciate it.
Rudobone's English VA's
Edit
Have anyone else noticed that Rudobone changes VA in every episode he's in? In the first episode he appeared it was Michael Lindsay. The second it sounded like David Vincent but I'm not really sure if it was him. In Hueco Mundo Part 2 he changes his VA again first to Ben Diskin or Hank Matthews and then to Dan Woren in the latest released episode which features the character. A-Stone (talk) 19:40, May 11, 2011 (UTC)A-Stone
i noticed a change too, when i herd him the first few times i could tell it sounded a little like urahara but after the amagai arc was over a it returned to Hueco Mundo he did sound different.--Soul reaper magnum (talk) 19:47, May 11, 2011 (UTC)
Neil Kaplan in Bleach
Edit
I'm really sure that he voices Head Captain Yamamoto, Tetsuzaemon Iba, Dordonii Alessandro Del Socacchio and Zommari Rureaux(Hueco Mundo Part 2). I'm trying to confirm with Studiopolis that he voiced Yamamoto but it may take some time before I get an answer. A-Stone (talk) 19:54, May 11, 2011 (UTC)A-Stone
Hope it turns out well. Jade Cooper (talk) 20:38, May 11, 2011 (UTC)Jade Cooper
Can anyone contact studiopolis or the directors to find out if Neil Kaplan provides these voices? Because these characters all sound like they have the same VA. Kaplan can't be credited for no reason. Jade Cooper (talk) 19:43, June 26, 2011 (UTC)Jade Cooper
I've contacted Wendee Lee about Yamamoto and when I asked if Kaplan provided the voice she pressed the like button so I don't know if I should take it as a yes or a no. Jade Cooper (talk) 17:17, July 3, 2011 (UTC)Jade Cooper
I noticed that Tenken was voiced by Neil Kaplan and that you have added that to the wiki but why haven't you noticed that Yamamoto, Iba, Zommari and Dordonni also are voiced by Kaplan? --A-Stone (talk) 12:49, April 15, 2012 (UTC)A-Stone
Laura Bailey, New English VA!
Edit
In the most recent released english episode (206) Hiyori's now voiced by Laura Bailey. A-Stone (talk) 08:24, May 29, 2011 (UTC)A-StoneD
Do we have a definite source that it's Laura Bailey? It sounds just like her, but we need a source. These kind of mistakes have been made before.
Anyway, apparently something is happening with Mela Lee. I don't play BlazBlue but a character that she voices got a new VA too. Too bad, I really liked Mela Lee. SSJ5Gogetenks (talk) 08:36, May 29, 2011 (UTC)
I don't have a definite source yet, I'm on the lookout. I just wanted everyone to know that her VA had changed. A-Stone (talk) 09:52, May 29, 2011 (UTC)A-Stone
We have been through this before with you Until you have a source, we cannot confirm that it has changed and we will not change it on the article.--

God

Pray  

17:49,5/29/2011 
So don't post it until you have confirmation. Rumors have no place on this site. You have been warned before for this, need I give you another warning.--

God

Pray  

18:56,5/29/2011 
I have also contacted Laura, it might be awhile because it was her B-day yesterday and its Memorial Day weekend. Although it has not been confirmed, I am fairly positive that Hiyori is now being voiced by Laura Bailey, because Mela Lee and her band Magnolia Memoir recently signed a record deal. The fact that SSJ5Gogetenks mentioned that Mela is apparently no longer voicing Rachel Alucard, gives me the rising suspicion that she is no longer voice acting for the time being to focus on her music career. Mela is an amazing singer and I wish her the best of luck. Here is a link to one of their videos [1]. --Lemursrule (talk) 02:56, May 30, 2011 (UTC)
Ginrei Kuchiki's English VA
Edit
The one listed as voicing Ginrei on his page (Michael Sorich) is not accurate. That source obviously came from wikipedia. His real VA is J.B. Blanc. A-Stone (talk) 12:30, May 31, 2011 (UTC)A-Stone
I heard Blanc to as Ginrei in the episode with Young Byakuya. Jade Cooper (talk) 18:56, June 19, 2011 (UTC)Jade Cooper
Cindy Robinson in Bleach
Edit
I follow Cindy Robinson on facebook and she wrote that she voiced Jinta Hanakari and Kiyone Kotetsu when asked about it by a fan.Jade Cooper (talk) 18:54, June 19, 2011 (UTC)Jade Cooper
Ah, I seen this on her page!! I shall fix and upload a screen shot!! SunXia (Chat) 19:56, June 19, 2011 (UTC)
Hey, while we're at this, can we get confirmation if she voices Chizuru or not? Because I know that's been floating around out there ever since it was confirmed that Jessica Straus doesn't voice her, and while Jinta and Kiyone had Jeannie on it, Chizuru has nobody listed for her English voice. Arrancar109 (Talk) 22:27, June 19, 2011 (UTC)
Really? I thought the video Lemursrule posted was the one where Jessica confirmed that she wasn't the voice. Either way, it's been bugging me ever since Jessica confirmed she was never involved in Bleach. Arrancar109 (Talk) 22:35, June 19, 2011 (UTC)
Alright, I went ahead and left Cindy a message asking her if she voices Chizuru. She seems to take a week or so to respond so we'll see then.--GodPray  22:45,6/19/2011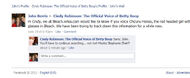 Cindy Robinson does not voice Chizuru.--GodPray  00:25,6/25/2011 
Ben Diskin 2nd Voice of Syayel Aporro Granz
Edit
I've recently mailed Ben Diskin on Facebook and he confirmed that he was the 2nd voice of Syayel Aporro Granz. I will take a picture when my camera problems are solved. Jade Cooper (talk) 19:25, June 19, 2011 (UTC)Jade Cooper
No my camera and other devices doesn't function properly at the moment, but you can press the like button on Cindy Robinson the Official Voice of Betty Boop page on Facebook and scroll down to the message concerning Bleach. Jade Cooper (talk) 19:12, June 19, 2011 (UTC)Jade Cooper
Checked out the Cindy Robinson info, is there no way you can press PrtSc on your keyboard and paste into a paint program so we can have the proof?? SunXia (Chat) 20:08, June 19, 2011 (UTC)
This photo confirms that Ben Diskin provides the 2nd Voice of Szayel Aporro Granz. Jade Cooper (talk) 20:44, June 19, 2011 (UTC)Jade Cooper
Chizuru English VA
Edit
It could be Philece Sampler but I'm not sure. I will contact Kirk Thornton or Wendee Lee to confirm it. Jade Cooper (talk) 20:45, July 2, 2011 (UTC)Jade Cooper
Tom Fahn in Bleach?
Edit
First of all I've noticed that Mizuiro sounds like Peter Doyle in some episodes and secondly the soul reaper Kano doesn't sound like Tom Fahn either rather Jeff Nimoy. Of course I need solid proof of this because these are just my own speculations. Jade Cooper (talk) 20:45, July 2, 2011 (UTC)Jade Cooper
Tom Fahn voiced Kano in the series. Me and Jade Cooper has agreed on this. He has the same voice as Harris in Digimon Data Squad. But Mizuiro isn't voiced by Fahn. His voiced isn't even close to Fahn's.--A-Stone (talk) 14:06, September 14, 2012 (UTC)A-Stone
Jamie Simone is the voice of Mizuiro. It can be confirmed in the Hell Chapter credits roll. The credits also confirms that Janice Kawaye voices Yuzu and Neil Kaplan voices Yamamoto.--A-Stone (talk) 20:39, November 26, 2012 (UTC)A-Stone
Erin Fitzgerald Continuing as Mila Rose and Mizuho
Edit
Erin Fitzgerald told me on her facebook that she'll continue doing the voices of Mila Rose and Mizuho Asano. She will also voice three new characters later on in the series probably in the Zanpakuto arc. Jade Cooper (talk) 22:39, July 19, 2011 (UTC)Jade Cooper
Tetsuzaemon Iba's voice actor
Edit
In the Rurichiyo arc Iba sounds like Yamamoto so I'm sure it's Bob Johnson or whoever voices Yamamoto who voices Iba too. If anyone has some information about this then let me know.Jade Cooper (talk) 11:16, July 25, 2011 (UTC)Jade Cooper
VA sources
Edit
Most of the voice actors and actresses hasn't been proved. Like Steve Cassling, John DeMita, Debi Mae West, Greg Eagles, Sandy Fox and Tom Fahn. I haven't found a valid source for any of them. The actors haven't posted it on their official pages or haven't told us themselves. I think we should look up our sources with each other and discuss them before posting a voice actor.Jade Cooper (talk) 11:26, July 25, 2011 (UTC)Jade Cooper
Doug Erholtz: Urahara's New VA
Edit
Doug Erholtz now voices both Urahara and Ichimaru. He first voiced Urahara in Bleach: Soul Resurrección and then again in Bleach: Fade to Black. He also's the voice double for Michael Lindsay in the Karakuraizer arc. A-Stone (talk) 17:54, November 15, 2011 (UTC)A-Stone
This is true, in an interview, Michael said he has been living in Washington D.C. due to family issues, he said that he hopes to be back in LA in March. The change is temporary for the time being. --Lemursrule (talk) 20:16, November 15, 2011 (UTC)
In Episode 231 Doug Erholtz still voiced Urahara so is it okay to add that information?A-Stone (talk) 09:50, November 20, 2011 (UTC)A-Stone
Done. Made it 231+, since we do not know when Michael Lindsay plans to resume playing Urahara, episode-wise. Arrancar109 (Talk) 10:02, November 20, 2011 (UTC)
Sogyo no Kotowari
Edit
According to Erin Fitzgerald's facebook page she voices the character. Danielle Judovits doesn't voice anyone from this anime. --A-Stone (talk) 18:57, March 25, 2012 (UTC)A-Stone
I had a feeling. Thanks, A-Stone. Arrancar109 (Talk) 00:25, March 26, 2012 (UTC)
Harunobu Ogidō Eng VA
Edit
In episode 245 you clearly hear that Ogidō is voiced by Liam O'Brien and not Christopher Smith. If Smith voices him then I would like to know in which episode?--A-Stone (talk) 08:30, April 7, 2012 (UTC)A-Stone
I don't really have any proof but I just want to know when he was voiced by Chris Smith (a.k.a. Chris Kent), in which episode?--A-Stone (talk) 00:41, April 12, 2012 (UTC)A-Stone
Hisagomaru's English Voice
Edit
I'm pretty sure that Karen Strassman voices Hisagomaru. You can hear it near the end of the episode. --A-Stone (talk) 12:41, June 24, 2012 (UTC)A-Stone
Somehow, I knew this was going to come up. If anyone is able to message Wendee Lee on Facebook or anywhere else (and please get a screenshot, so we can have 100% confirmation), then we can change it. Until then, I'm going to go ahead and remove it from Hisagomaru's page, since nobody is certain, and there's no way to confirm it one way or another without asking one of the voice casting members. Arrancar109 (Talk) 17:25, June 24, 2012 (UTC)
Credits: Shūsuke Amagai Arc
Edit
I just thought it would be a good idea to list the credits in the Rurichiyo Arc. Note the second credits is used in the rest of the series but that doesn't mean that all of the actors listed returns in any other episodes after this arc.
Eps168-179
Chris Smith
Cindy Robinson
Dave Mallow
David Lodge
Dorothy Fahn
Doug Erholtz
Grant George
Joey Lotsko
Johnny Yong Bosch
Kate Higgins
Michael McConnohie
Michelle Ruff
Patrick Seitz
Stephanie Sheh
Steve Kramer
Vic Mignogna
Wally Wingert
Wendee Lee
Yuri Lowenthal
Eps 180-189 (Also used in the rest of the series but they added some voices on the still after this.)
Brianne Brozey
Chris Smith
Cindy Robinson
Dave Mallow
David Lodge
Dina Sherman
Dorothy Fahn
Doug Erholtz
Eden Riegel
Grant George
Jamieson Price
Joe Ochman
Johnny Yong Bosch
Kate Higgins
Michael McConnohie
Michelle Ruff
Neil Kaplan
Patrick Seitz
Rick Zieff
Szayel Aporro wasn't voiced by someone named Hank Matthews
Edit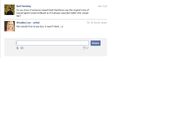 I have contacted both Wendee Lee and Kirk Thornton about Hank Matthes. I finally got the mail from Wendee Lee and she confirmed that someone named Hank Matthews doesn't voice Szayel Aporro Granz. Then it's safe to assume that Ben Diskin always voiced Granz.--
A-Stone
(talk)
16:37, July 16, 2012 (UTC)A-Stone
I remember Ben saying he didn't voice Szayel Aporro when those parts of the anime were first dubbed, and Wendee Lee does say that she's not free to say whether or not he always voiced him, so we should just remove Hank Matthews from the voice box at the very least. We still, however, keep the Episodes numbers listed to Ben's name, similar to what we have in Chad's infobox. Arrancar109 (Talk) 17:30, July 16, 2012 (UTC)
A-stone thank you for getting the confirmation. I have always figured it was more than likely ben all the time, but I did not want to stir anything up in fear of getting Mr. Diskin blacklisted. Wendee has pretty much told us it was always Ben, without actually "saying" it was Ben.
Thank You. --LemursYou are about to enter the Twlight Zone  20:02,7/16/2012  20:02, July 16, 2012 (UTC)
Kaname's New VA
Edit
Did anyone else notice that David Rasner didn't return to voice Kaname in Episode 277? It sounded more like Erik Davies or Kyle Hebert in the episode. --A-Stone (talk) 09:12, October 28, 2012 (UTC)A-Stone
i thought there was something different but it's been so long since he last spoke i couldn't remember exactly what he sounded like.--Soul reaper magnum (talk) 12:25, October 28, 2012 (UTC)
Well I won't add anything before I'm sure who replaced him. --A-Stone (talk) 06:19, October 29, 2012 (UTC)A-Stone
I'm pretty sure that Erik Davies is the current voice of Kaname because I've listened to his demos on voicebank.net and listened to Cid Raines whom he voices in Final Fantasy XIII and Davies voice is identical to the current voice of Kaname.--Jade Cooper (talk) 20:12, November 8, 2012 (UTC)Jade Cooper
I agree with Jade Cooper. Erik Davies is the current voice of Kaname. I contacted Kyle Hebert and he said he doesn't voice him.--A-Stone (talk) 22:12, November 8, 2012 (UTC)A-Stone
I looked at the information you both gathered and so far I agree with your findings. I am only hesitating to change it until we get an official confirmation. It makes sense that his voiced changed, because Rasner has not voiced the character in almost two years, so it only makes sense. --LemursYou are about to enter the Twlight Zone  03:11,11/9/2012  03:11, November 9, 2012 (UTC)
I also agree that we shouldn't add a new voice actor yet.--A-Stone (talk) 12:32, November 9, 2012 (UTC)A-Stone
Michael Lindsay is Kisuke again?
Edit
In the most recent episode, In the flashback from 100 years ago, Kisuke was voiced by Michael Lindsay. I know that the flashback was from an older episode when he was voiced by Michael Lindsay, but I noticed that they didn't re-dub the scene with Doug Erholtz. Remember when Kaien was re-cast by Dava Mallow? In some of the flashbacks where Kim Strauss did his voice, They re-dubbed them with Dave Mallow. Either Michael Lindsay is back and that's why they didn't re-dub it, or they got REALLY lazy.--Kisukeiscool100396 (talk) 02:59, November 12, 2012 (UTC)
No, it is a new recording of Michael Lindsay. They never reuse recordings because it is too difficult to use an old audio file and try to re-sync it, it is much easier to rerecord it. A good example of this is comparing Grimmjow's release in episode 166 with the recap in episode 190, both David and Johnny sound distinctly different. Michael also said it was just a hiatus and never stated that he officially left the show, he said in 2011 he hoped to return early next year after he finished dealing with personal issues. Plus there is a slight variation between the two performances, its subtle, but its there. --LemursYou are about to enter the Twlight Zone  23:38,11/26/2012  23:38, November 26, 2012 (UTC)
Complete English Dub Cast of Hell Verse
Edit
Dan Woren (Byakuya Kuchiki)
Derek Stephen Prince (Uryū Ishida)
Jamie Simone (Mizuiro Kojima)
Jamieson Prince (Gunjō/Yasutora Sado)
Janice Kawaye (Yuzu Kurosaki)
Joe Ochman (Taikon)
Johnny Yong Bosch (Ichigo Kurosaki)
Kate Higgins (Karin Kurosaki)
Liam O'Brien (Jūshirō Ukitake)
Megan Hollingshead (Rangiku Matsumoto)
Michelle Ruff (Rukia Kuchiki)
Neil Kaplan (Genryūsai Shigekuni Yamamoto)
Patrick Seitz (Isshin Kurosaki/Shuren)
Stephanie Sheh (Orihime Inoue)
Steve Staley (Tōshirō Hitsugaya)
Taylor Henry (Credited again but under an alias)
Travis Willingham (Kokutō)
Wally Wingert (Renji Abarai)
Yuri Lowenthal (Keigo Asano/Murakamo)
Some of them also have some additional background voices but I didn't list them. I'm not sure who voices Garogai but the only three people I can think of is: Neil Kaplan, Patrick Seitz and Travis Willingham. --A-Stone (talk) 14:38, November 30, 2012 (UTC)A-Stone