Hello and welcome to the Bleach Wiki, a wiki dedicated to the Bleach series by Tite Kubo! We hope you enjoy our stay and help us by making new pages or contributing to the existing 2,253 pages we have here on the wiki!
Tōshirō Hitsugaya is the captain of the Tenth Division of the Gotei 13. He specializes in ice-based attacks, and his Zanpakutō is Hyōrinmaru. He is considered a prodigy among the Gotei 13, having achieved Bankai and a captain's position at such a young age.
Having recently had his Bankai, Daiguren Hyōrinmaru, stolen during the war against the Wandenreich in Soul Society, Captain Hitsugaya trained hard with fight without it and went on to recover his power as the war progressed. He subsequently journeyed to the Soul King Palace where he was one of many Shinigami to battle Gerard Valkyrie, using his matured Bankai form to freeze the giant Quincy, but being forced to settle in for a long fight against the enemy.
Main article: Tōshirō Hitsugaya
Hitsugaya: What We Fight For
"I don't know if you ever attended the Academy, but when I was there, I was never taught to fight for the sake of my superiors or my family. 'A Shinigami should give his life to protect his friends and humanity.' We and Kurosaki may be allies, but it is they who are Ichigo Kurosaki's friends. If they are to fight as true Shinigami, they should without a doubt be rushing to Kurosaki's side."
-
Tōshirō Hitsugaya
to
Byakuya Kuchiki
in
chapter 674
.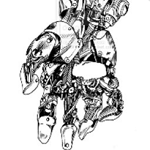 We have a NEW Featured User. It's Kman111 who has been here since 2015. He is usually seen reverting vandalism or bad, policy breaking edits along with other work including grammar work. He's relatively new but has made a big impression on us and the site as a whole. Check out what he has to say here where the team interviews him!
Which of the Visored had the best Hollow mask?

 
Chapter 686 was the last chapter of the Bleach manga. A live action movie based on Bleach was announced in the August 22nd edition of WSJ, and is set to release in Japan in 2018.(Link)
Welcome to the Bleach Wiki! Before you begin editing here, please have a look at our policies, which can be better understood by reading this blog and the blogs that are linked within it. Also check out our Parent's Info Page.
The

Arena

is back up and running with new match-ups! Cast your votes here!
Create blog post
Latest Posts






The Thousand Year Blood War arc, I'm not going to lie, was by and large atrocious. Despite initial promise, it featured poor and inconsistent characterizations, dull settings, bad fights and powerups…

Read more >
See more >